A Creative Luminary in Film and Theatre

Born in London and raised both in the UK and in Nigeria, Nike got her start as a theater academic and classically trained actor. Upon her arrival to the US, Nike embraced all aspects of the film industry, including casting actors for tv and film roles, teaching and producing.
Nike is also internationally recognized as both an author and dynamic speaker who works passionately to mentor, coach, and encourage the next generation of artists.
After more than a decade of focusing on coaching actors on-set and in the studio, Nike consolidated her on-camera teaching into an immersive program called, The Actor's Way. This on-camera studio practice and online seminar series provides actors with practical and conscious training for empowered performance. Nike is considered an "actor whisperer" in the industry, empowering actors with the tools for transforming their craft.
An Intuitive and Award-Winning Performer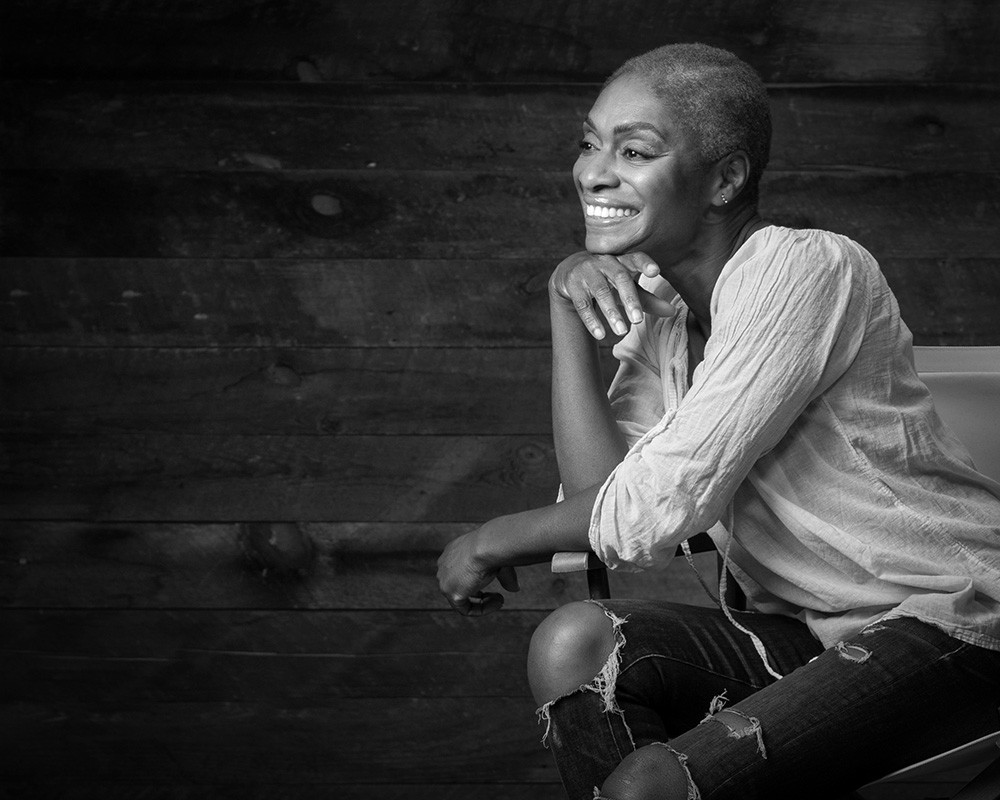 "As a kid, I often heard that I had a 'restless nature' which was seen as a problem. But that same restlessness evolved into an insatiable sense of curiosity and wonder." - Nike on process and creativity

Nike credits her intuition as critical to the discovery and development of her process and expression as an actor.
As a performer, Nike's work is highly regarded and lauded as powerful and fearless, both on stage and on screen. She is a compelling storyteller and gifted shape shifter whose notable roles include Medea at Delphi, Greece, Hamlet (titular role), Coriolanus (titular role), Aaron in Titus Andronicus, and her Gregory-award winning portrayal of Warwick in Bring Down the House, an adaptation of Shakespeare's Henry VI,(Pt 1-3). Nike is well known for tackling complex characters and bringing a fresh and memorable approach to the interpretation.

"... spotlight on ... one brilliant human. Nike Imoru has been on Seattle's stage for a number of years now, and her utter grace and depth of craft rendered a Hamlet so ageless, so chasms-deep in intellectual and emotional pain that I was drawn to her Hamlet as, in the past, I've been transported by the Hamlets of Mark Rylance, Ruth Maleczech and Adrian Lester ... this is how magnificent an actor and artist Ms. Imoru is... her effort is nothing less than heroic." Review from Drama in the Hood,by Sarah Woolfe

Understanding and leaning into her intuition have had a tremendous ripple effect in Nike's other artistic endeavors, including casting some of the Pacific Northwest's most incredible talent for film and tv projects such as: All Those Small Things (Executive Producer w/Rebel Kat Productions, Director - Andrew Hyatt), Dreamin' Wild (Director- Bill Pohlad, starring Casey Affleck, Zooey Deschanel), East of the Mountains (Director- SJ Chiro, starring Tom Skerritt, Mira Sorvino), and Z Nation (Sy Fy Channel), among many others.